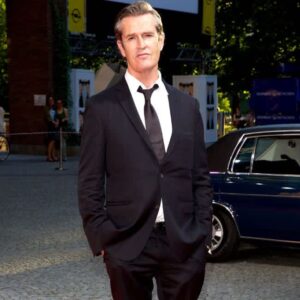 Published by
BANG Showbiz English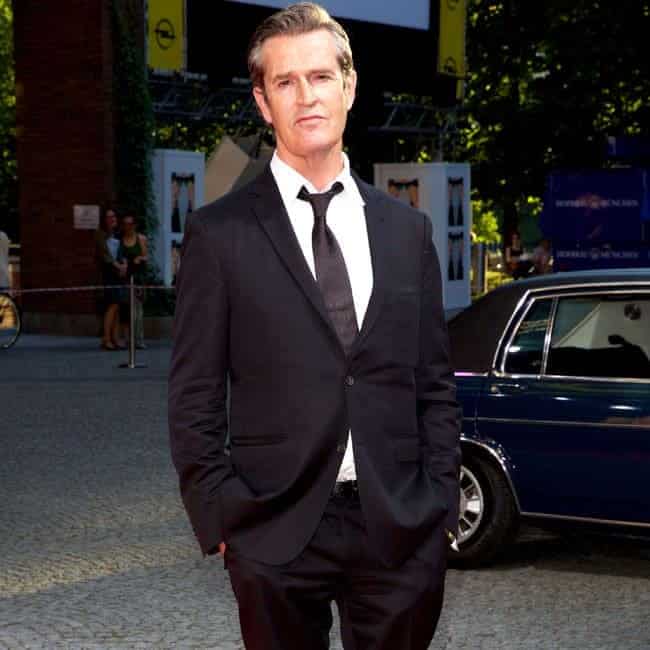 Rupert Everett has claimed he knows who Prince Harry lost his virginity to.
The Duke of Sussex caused a stir when he revealed in his memoir 'Spare' that he'd had sex for the first time when he was 17, in a field behind a pub with an older woman, but the 'My Best Friend's Wedding' actor has suggested the 38-year-old prince made up the story.
He told Telegraph magazine: "By the way. I know who the woman he lost his virginity to is. And it wasn't behind a pub. And it wasn't in this country."
After asked if he was suggesting Harry had purposefully told a different story to protect the identity of the woman he really slept with, he simply grinned and added: "I'm just putting it out there that I know."
But a source close to Harry – who has children Archie, three, and Lili, 19 months, with wife Meghan, Duchess of Sussex – questioned the actor's remarks.
They said: "Amazing that he would know such a personal detail better than Prince Harry himself."
Meanwhile, the 63-year-old actor admitted 'Spare' had changed his perception of Harry – who stepped down as a senior royal three years ago to start a new life in the US – and he felt "particularly bad" when the prince faced a backlash over his revelation in the tome that he had killed 25 people when he was serving in Afghanistan as an Apache helicopter pilot.
He said: "It's made me change my view. I was angry before, and now I just feel very sad – sad for Harry. I felt so sympathetic towards him for years and I still do now.
"Honestly! As someone who has put his foot in it quite a bit, I feel particularly bad for him about the Taliban thing. That changed everything and loses him the one group that still loved him."
Harry revealed in his memoir that he lost his virginity in 2001, when he was still a student at Eton College in Windsor, South East England.
Remembering a lunchtime meeting with one of the royal family's bodyguards, Harry wrote: "I suspected he was referring to my recent loss of virginity, a humiliating episode with an older woman who liked macho horses and who treated me like a young stallion.
"I mounted her quickly, after which she spanked my a** and sent me away. One of my many mistakes was letting it happen in a field, just behind a very busy pub. No doubt someone had seen us."
However, it ultimately transpired that the bodyguard was actually there to discuss another issue.
nor.pageviewURL = "https://log.nordot.jp/pageview";nor.setPageData(opttype: "unknown",pagetype: "detail",conttype: "post",uiid: "e_LCjfgWvHZ7",postid: "994199841888239616",contdata: title: "Rupert Everett claims to know who Prince Harry lost his virginity to",numimg: 1,cvrimg: 0,pubdate: "1675422000",chlang: "en-US",chunitid: "641577452118279265",cuunitid: "644607769890374753");nor.pageview();